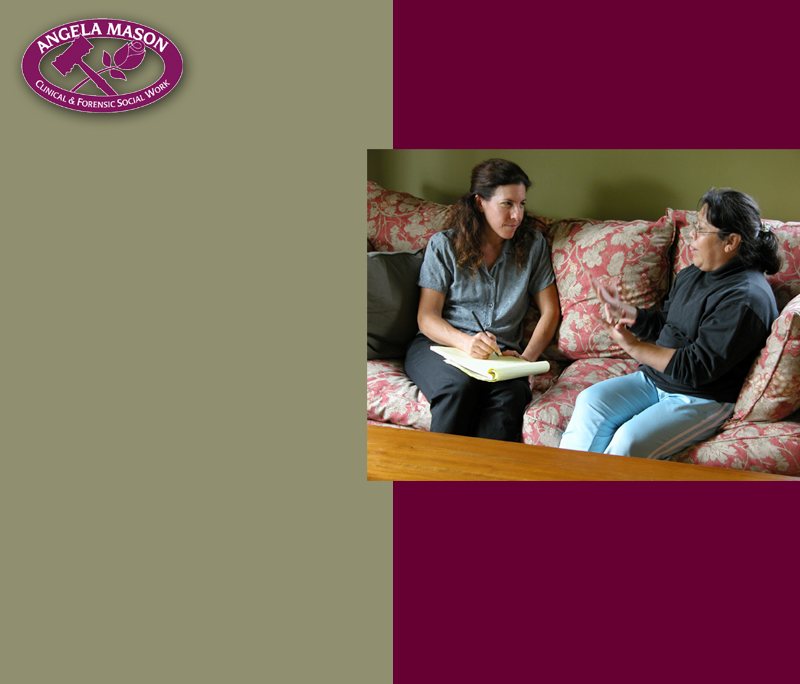 My Clinical and Forensic Social Work practice is designed to assist you and your clients with an array of legal social work services including federal and state mitigation investigation for trial, appeal and habeas cases, testifying as an expert, child custody and psychosocial evaluations of juveniles and adults, creating alternative sentencing plans for state and federal courts, and assessing the need for neurological, psychiatric, psychological and or medical evaluation by additional experts.

I coordinate the referral, admission and monitoring of defendants undergoing psychiatric, substance abuse and medical treatment for pretrial and sentencing purposes, prepare clients and witnesses for court and trial appearance and consult in the voir dire process.

I work closely with clients, investigators and attorneys to develop and maintain good communications and to find and interview important witnesses. I research and write social histories, conduct psychosocial evaluations and assist with obtaining medical, psychiatric, substance abuse, employment, birth, death, education and other indispensable records.

My written and verbal reports for judges, attorneys and inves- tigators, help coordinate communication and organization of cases. My Power Point presentations and other graphic visual aids creatively portray the mitigation story in court.

I have testified in federal court in Florida and State court in Compton, CA, and worked as a defense mitigator on numerous capital trials and appeals in Louisiana and California. I have been retained by the Los Angeles Public Defender, private and panel attorneys at the state and federal levels.
Angela Sydney Mason, M.P.H., M.S.W.
Licensed Clinical Social Worker LCS 21375
6230 Wilshire Blvd. #1122
Los Angeles, California 90048-5104
Email: MitigationExpert@SBCglobal.net
Tel and Fax: (323) 938-0119
Cell Phone: (310) 433-4834